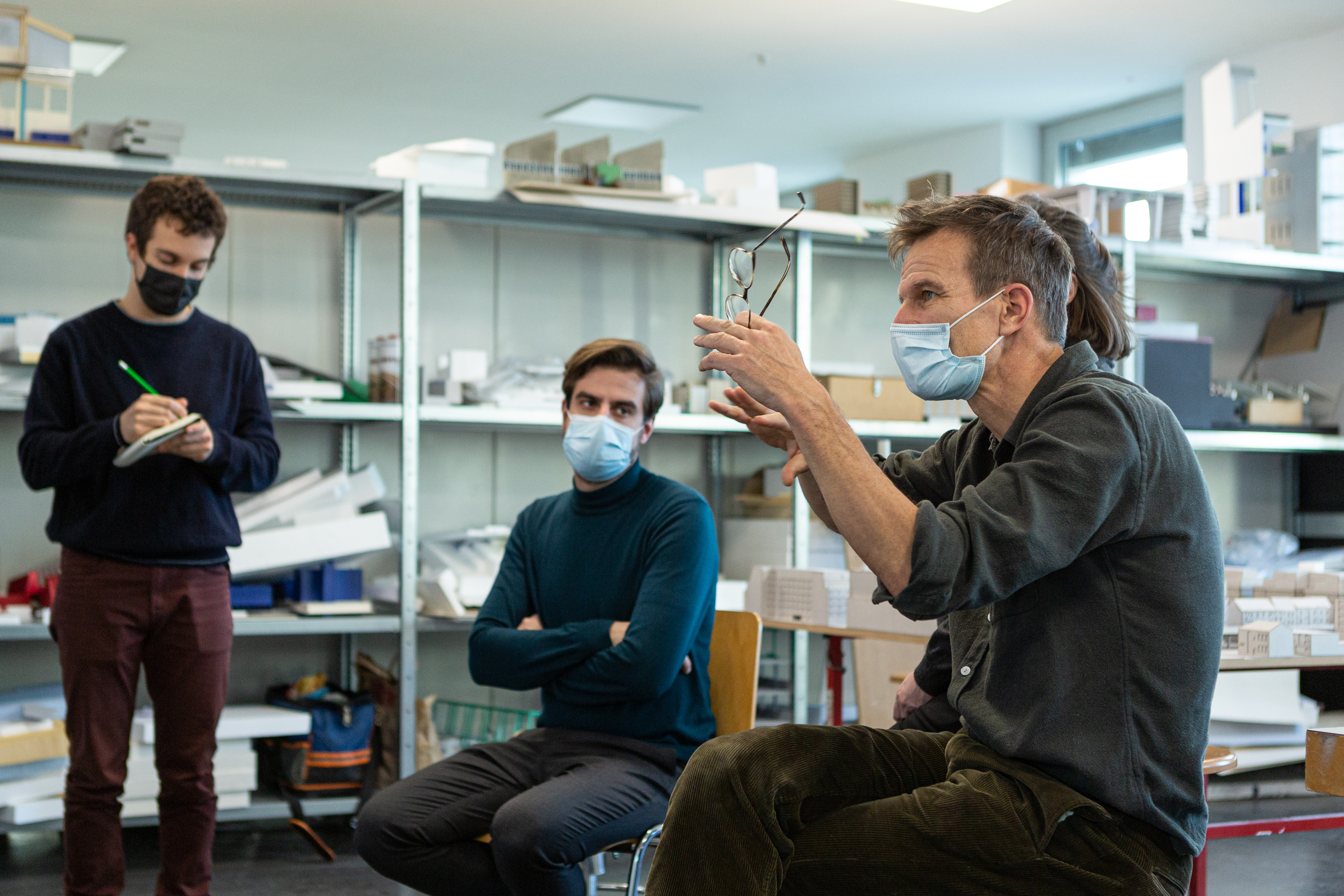 Foto © Alberto Canepa

Philipp Esch

Born in Göttingen, he studied at ETH Zurich and CEPT in Ahmadabad (India). Worked for Morger Degelo Architekten in Basel, HPP Hentrich Petschnigg Partner in Berlin. Assistant to Meinrad Morger and Martin Boesch at ETHZ and EPFL, then editor of the magazine 'werk, bauen+wohnen'. He has taught at HSLU and at ZHAW Winterthur. Since 2008, together with Stephan Sintzel, he has managed the Esch Sintzel Architekten studio. Admission to the FAS in 2008. Since 2021 invited professor at the Academy of Architecture in Mendrisio.



Silvio Schubiger

He studied architecture at the University of Applied Sciences and Arts and the Academy of Architecture, and graduated in 2018 with Prof Martin Boesch. He worked as an assistant for Atelier Boesch in Mendrisio. He works for Esch Sintzel Architekten in Zurich. He is also co-chair of the voluntary preservation of monuments in Basel, a board member of Domus Antiqua Helvetica NextGeneration and regularly writes articles on art and architecture.



Paola Corsini

Born in Parma, she studied architecture at the Academy of Architecture in Mendrisio, where she graduated in 2009 with Prof Henk Hartzema. She has worked as an architect for Nomos Architectes and for FAZ Architectes. Passionate about photography, she was assistant to the architectural photographer Hélène Binet. Since 2017, she has worked as a freelance architectural photographer and collaborates with Swiss and foreign architectural firms.